Rocktape and Rockblades in Redding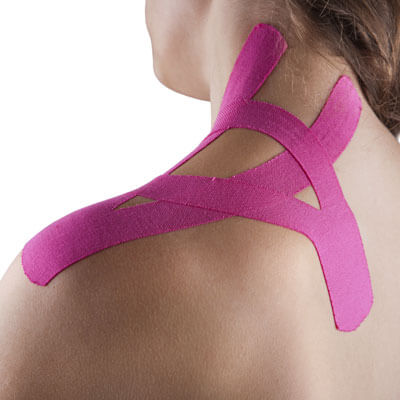 When you visit Churn Creek Chiropractic, you get one-on-one care using today's most advanced techniques and treatments.
We work hard to ensure you always have access to
specialized services
that can make a big difference in your quality of life, including RockTape and RockBlades.
What Are RockTape and RockBlades?
Our doctors are trained in RockTape application, providing a new opportunity for those who want to see a better result from all of their hard work and training. RockTape is a kinesiology tape. It is specially designed to aid in the treatment of sports and non-sports injuries. As a kinesiology tape, it has been long used by chiropractors and acupuncturists in Japan to aid in the treatment of a wide range of injuries. We use it as a way to treat injuries such as:
Achilles tendonitis
Plantar fasciitis
Rotator cuff injuries
Lower back pain
Shin splints
Tennis elbow & golf elbow
Groin and hamstring pulls
ACL and MCL issues
Jumpers knee and more
What Are RockBlades?
A secondary option we offer is the use of RockBlades. These blades are made up of two precision-engineered soft tissue components. It includes the Mallet and the Mullet. The design of these products works to provide a focus on movement. Those who receive training in the use of RockBlades will learn how to focus on dysfunctional movement patterns, providing a comprehensive way to improve the way in which the body works. RockBlades allow for chiropractors to provide a movement assessment and therapy session to improve the outcome of a patient's session.
How Does It Work?
When RockTape is applied to the area impacted by the injury, it works to microscopically lift the skin away from the muscles and the fascia below it. This creates a decompression-like effect. It's important to know that this particular brand works well because it has more stretch and a better ability to stick to the skin than others. It is also stronger and therefore creates a long-lasting result. RockTape is heavily used by athletes in all sectors and is growing in importance to medical providers.
What To Expect
When you come in to see your chiropractor, we'll conduct a thorough examination to determine the underlying cause of your pain. With sports injuries, our goal is to help encourage fast healing, but we also need to ensure your body heals properly. We'll create a thorough screening and a customized therapy session to address these needs and the benefits of this technology with you.
CONTACT US
---
Rocktape and Rockblades Redding CA | (530) 221-4991